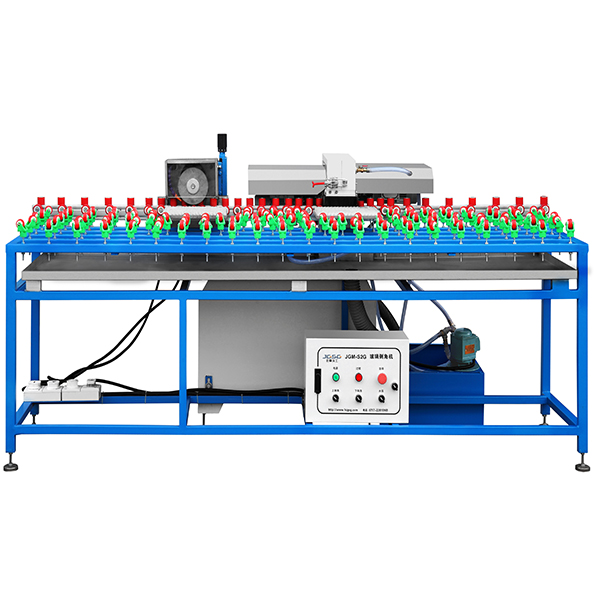 Glass Quick Chamfering Machine+Removing Membrane JGM-S2C
This machine adopts principle of centrifugal ejection in high-speed rotation,ejecting sand on processed surface and removing processing materials,
It can be used for mass production of flat frosted glass,and also can conduct frosted processing of characters and pattern on flat contrives a automatic
PRODUCT Description
Product introduction and working principle
The company's patented product rapid chamfering machine JGM-S2G, the main unit and the workbench are composed of split structure, which can quickly sharpen the edges of the glass, especially for tempered glass, insulating glass, door and window glass and no need to grind the bottom edge. Grinding the edges of the glass for large-scale edging.
1. The workbench is mainly equipped with a water tank and an electric control box.
2. The independent main cabinet has the unique advantages of this product, which fills many defects of traditional products:
A. The precision sealing structure of the grinding wheel seat prevents the bearings that are immersed in the water for a long time from being damaged by the working water.
B. The sealing structure of the independent box can well play the waterproof function in the water circulation system, but it does not affect the opening and closing function of the box, and it is convenient to replace the grinding wheel and the machine for maintenance.
C. Exposed drive system can effectively protect the motor and sliding components installed on both sides of the box. (This solves the problem that the customer has been worried about the short circuit of the motor and the corrosion of the components due to the integration of the cabinet and the sliding parts in the dark and humid working environment for a long time.)
Its features: easy maintenance, ventilation, moisture, moisture, glass powder corrosion, but also greatly improve the life of the motor and sliding components.
D. The separate box fully reflects the solidity and stability of the model, and does not lack the perfect shape structure.
Product advantages:
1. Two grinding heads, which can be equipped with diamond wheels or resin theory, and the upper and lower wheels form an angle.
2. Referring to the principle of four-side grinding, the rendering effect is better than the four-side grinding, and the speed is better than the four-side grinding.
3. It can be connected with the processor and the height can be adjusted.
4. The casing and water tank are made of stainless steel and recycled water.
5. Water-filled imported bearings can work continuously for eight hours without heat.
6. The output can reach 600~800 square meters per day.
7. Use modular workbench, four movable platforms (convenient for large glass, height adjustment)
8. The membrane removal device can be installed to realize the integration of chamfering and membrane removal.
| | |
| --- | --- |
| Model | JGM-S2C |
| Power supply | 380V 50HZ/60HZ |
| Power | 3.1kw |
| Feeding speed | 5-15m/min |
| Min.glass size | 150*150mm |
| Max.glass size | 1200*1200mm |
| Glass thickness | 3-12mm |
| Weight | 350kg |
| Oversize | 3500*1500*1200mm |
提示:此文字为模板外的占位符!在编辑好上面的模板之后,可从此行开始编辑新的内容!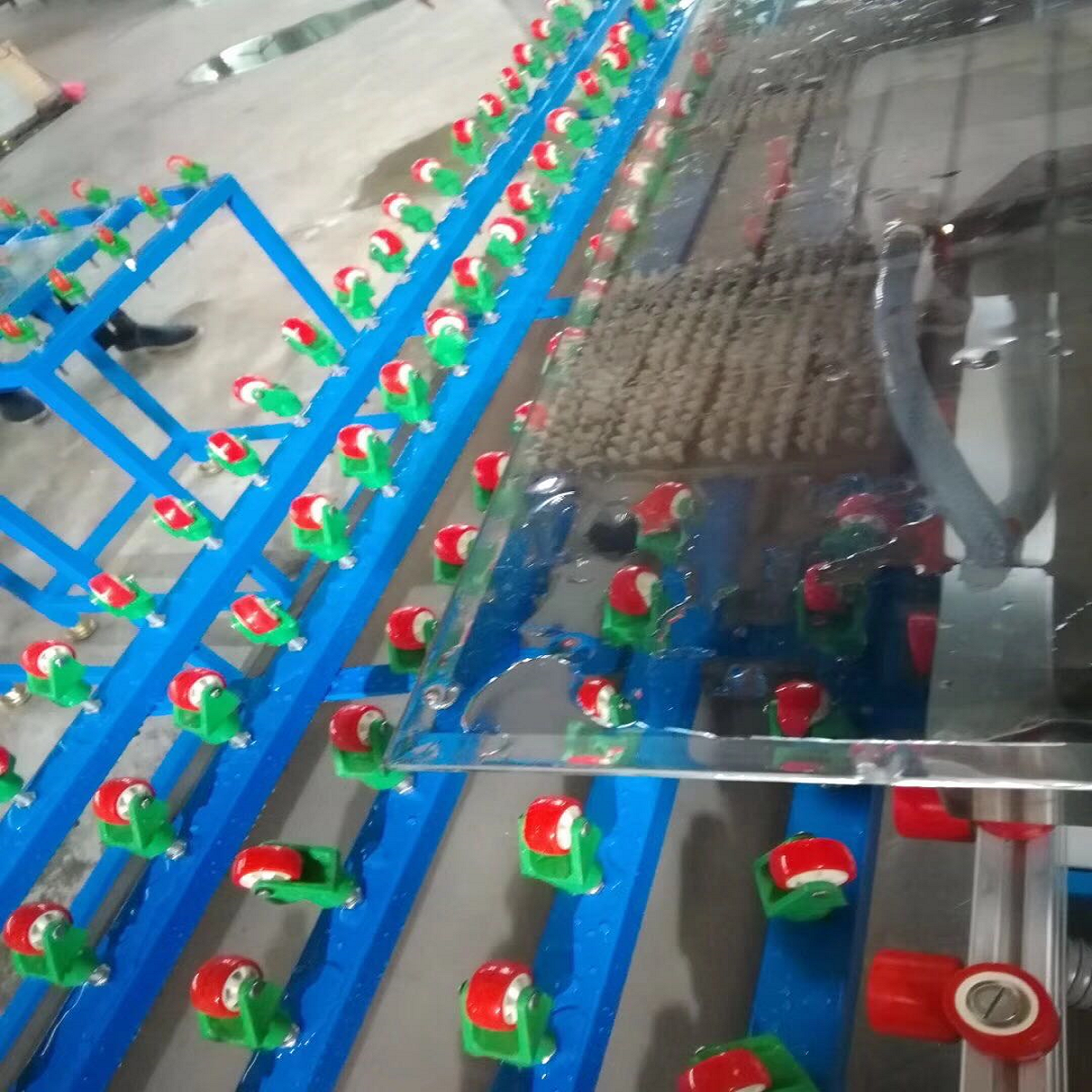 CONTACT US


Foshan Shunde Jugang Shengong Glass Machinery Co., Ltd7
We are always providing our customers with reliable products and considerate services.
If you would like to keep touch with us directly, please go to contact us