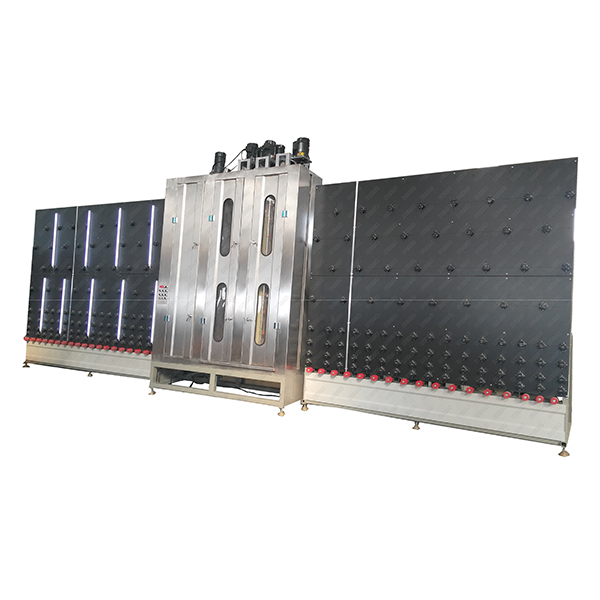 JGLX2500 Vertical Glass Washing And Drying Machine
PRODUCT Description
Specific information
1) Feeding section and lead out section
The frame of feeding section and the lead out section are made of rectangle steel tube, its size is 40*80*3mm,its code is (Q235B),up to national standard.
The lead out section with light tubes to check the after washing glass.
2) Washing and drying section
The whole part of washing and drying section is made of stainless steel(304), cover panel is 3.5mmin thickness, top panel and bottom panel is 5mm.
The four windows in washing section is made of tempered glass.
The washing section has three pair of brushes,including one pair of soft brush, which is used for washing low-e glass(coating glass).
The brush is made of high quality of Nylon,diameter is 180mm.
Each pair of brush are controlled by one motor.
Chain covey system.
The contact and convey wheels are made of Polyurethane(PUR).
The ends of brushes and rubber rollers are made of stainless steel.
There pairs of rubber rolls, they are made of solid vulcanized rubber, stronger and more durable.
Two pairs of hot air knives(stainless steel) and a high pressure blower dry glass easily.
The water tank is made of stainless steel with heating and filter system, the recycling water system.
Model

JGLX2500

Power supply

380V 50HZ 3 phase or 3 Phase,220v ,60hz

Max glass size

2500*3500mm

Min glass size

300*500mm

Power

38kw

Washing thickness

3-15mm

Washing Speed

0-8m/min

Dimension

9200*2600*2800mm

Brushes

4 pairs

Air Knife

1 pair

Feeding section

3000*800*3200mm

Washing and Drying section

2200*1500*3600mm

Lead out section

3000*800*3200mm

Can wash LOW-E Glass/Multi-coated glass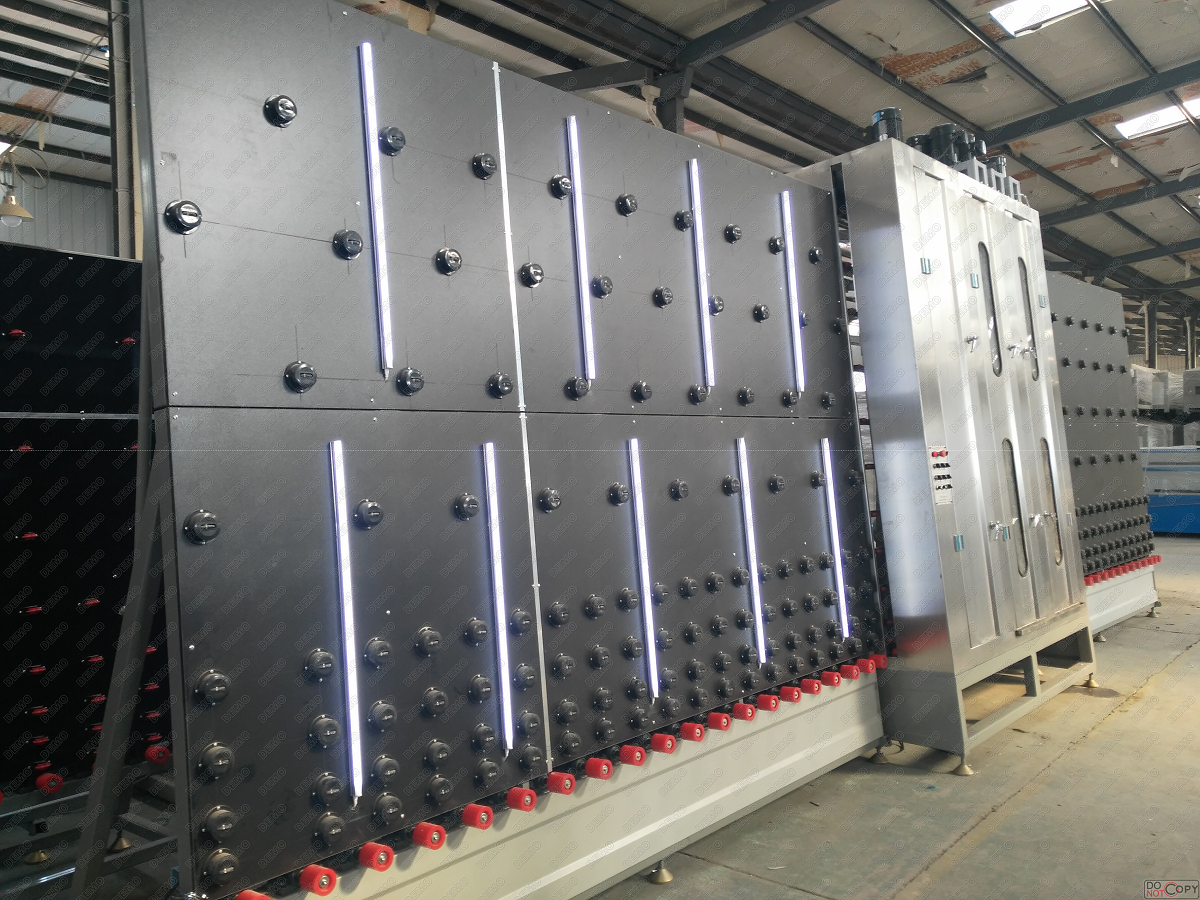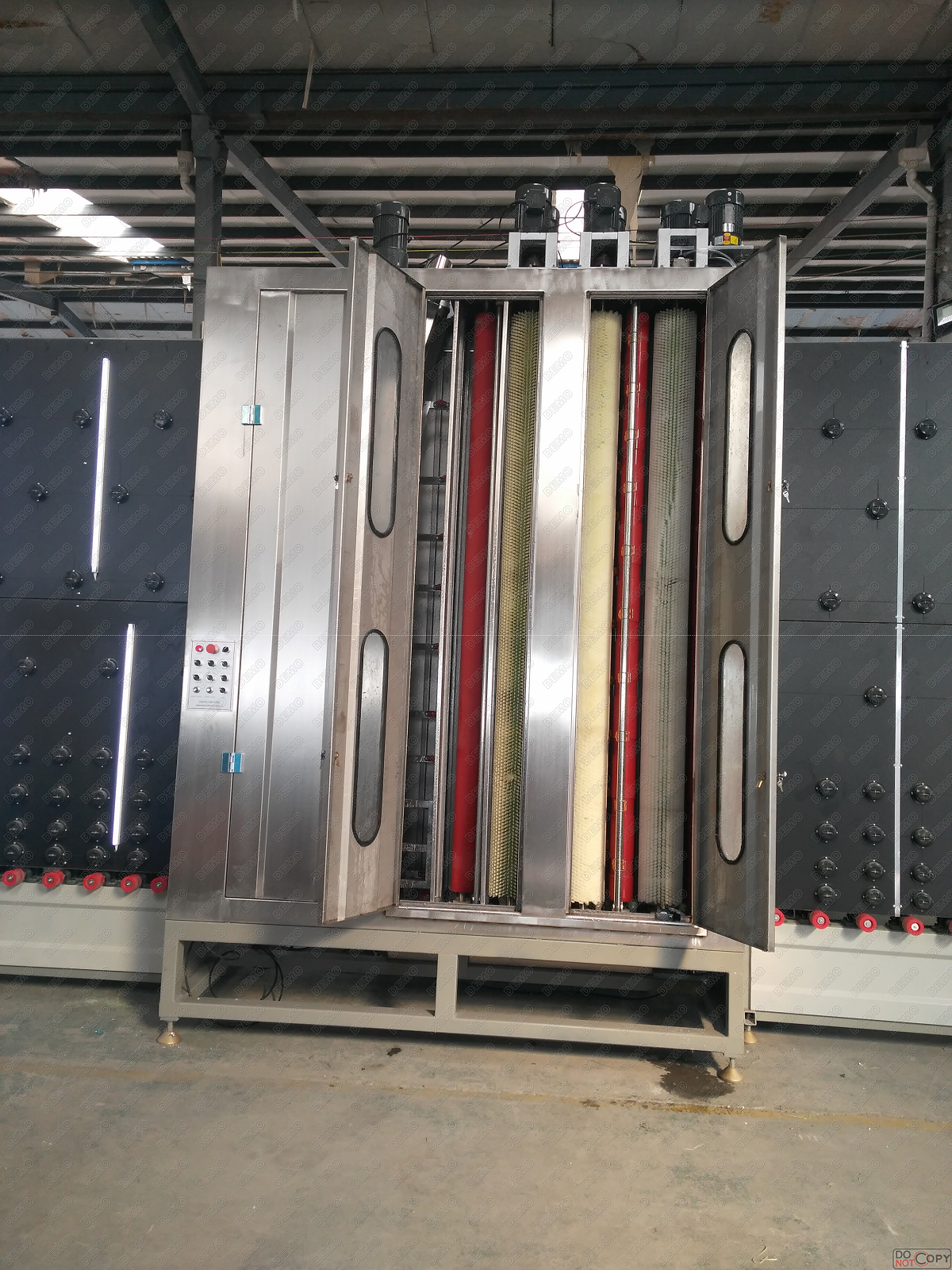 CONTACT US


Foshan Shunde Jugang Shengong Glass Machinery Co., Ltd7
We are always providing our customers with reliable products and considerate services.
If you would like to keep touch with us directly, please go to contact us