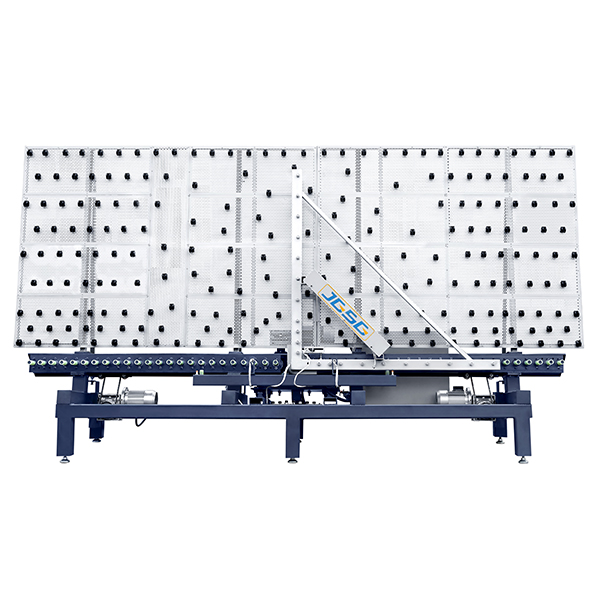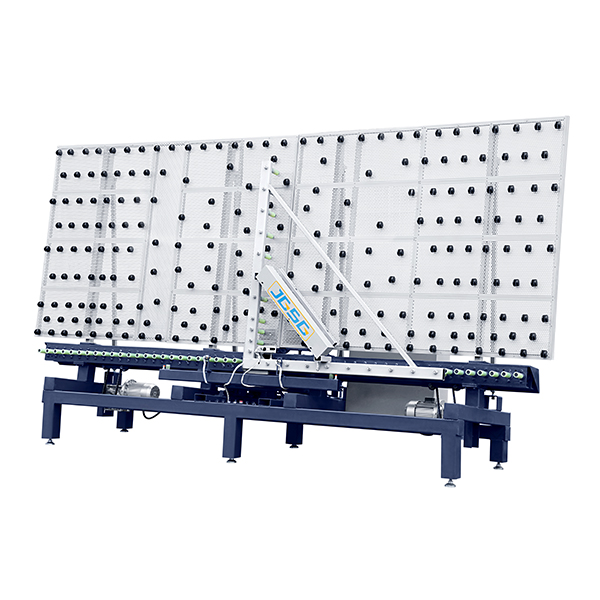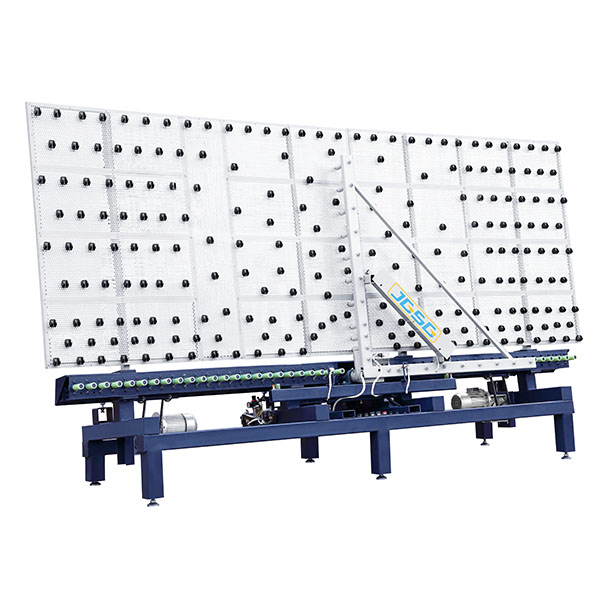 PRODUCT Description
The main purpose of the turning table is to connect two vertical edge grinding machines. Instead of manually flipping the glass through mechanical inversion, it is transferred to the next edge grinding machine for edge processing after 90 ° rotation. Generally, four straight edge machines are used. Add three turning tables to form a vertical edging production line. This production line generally requires only three workers to operate: one for loading, one for machine debugging, and one for next. Effectively improve production efficiency and increase the degree of automation of glass edging and reduce labor costs. This turning table is controlled by PLC. Both the turning frame and the glass backing frame are made of industrial aluminum, and also have safety protection nets. The overturning structure is different from the traditional reducer directly connected to the overturning frame. Instead, it uses a patented design of indirect transmission of lever and link. Can greatly improve the efficiency of flipping. In addition, based on the function of flipping the glass, the function of the chamfer of the national patent is innovatively designed, that is, the chamfering is completed in the process of flipping the glass. The existing method of chamfering the safety corner is to perform secondary conveying and clamping to a dedicated chamfering machine to perform the chamfering safety corner after processing by the edging machine.
| | |
| --- | --- |
| Voltage | 380V, 50Hz |
| Transmission speed | 0.5~20m/min |
| Minimum flip size | 350×350mm |
| Maximum flip size | 2500mm×2500mm |
| Flip glass thickness | 3-19mm |
| Total voltage | 3KW |
| Weight | ≈750kg |
| Oversize | 5.3×1.2×2.5m |
| Table height | 750±30mm |
CONTACT US


Foshan Shunde Jugang Shengong Glass Machinery Co., Ltd7
We are always providing our customers with reliable products and considerate services.
If you would like to keep touch with us directly, please go to contact us